---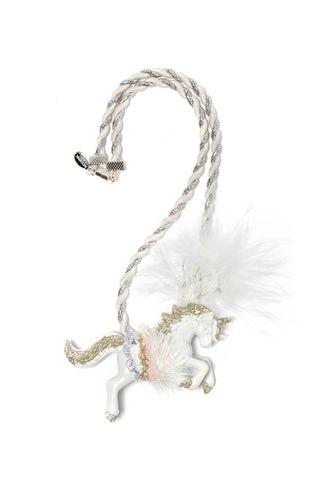 Magical Creatures: Unicorn
---
...Even though all was lost, the animals of the kingdom never lost their magic...
Twisted White/Silver cord rope. Features a lovingly hand painted and hand sparkled magical unicorn pendant  (3.75" x 2.75"). Fluffy feathers. Sparkly pink and gold trim detail from Italy.
17.5 inches
Magnetic closure. Gold Plated ribbon ends.
Handmade with Love in the USA
Packaged to perfection in a gorgeous crystal clear treasure box.