---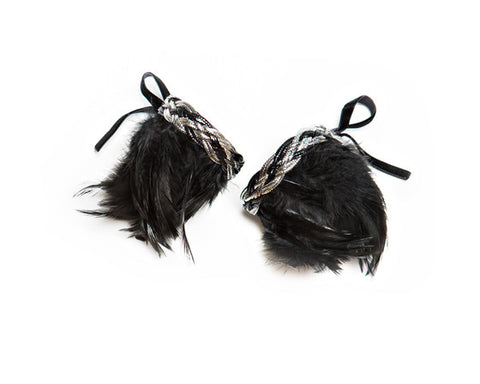 Spun Beauty Cuffs
---
...and the magical spiders spun their sparkling webs throughout the Queen's Kingdom...
Black feathers. Vintage braided black/silver metallic trim from France. Beautiful wrist or ankle cuffs. Adjustable black velvet ribbon ties. 
Sold in a set (2 pieces).
One Size Fits Most.
Handmade with Love in the USA
Packaged to perfection in a gorgeous crystal clear treasure box.